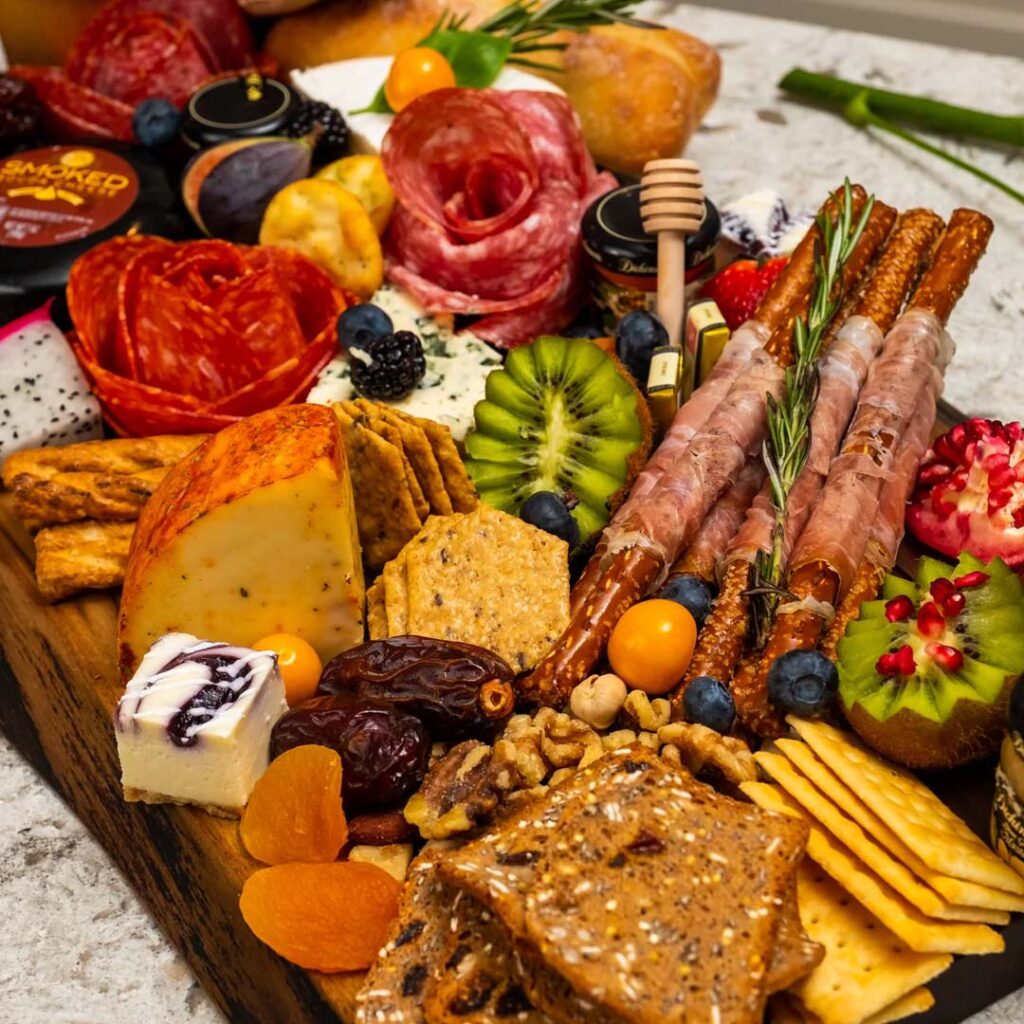 Valentines Charcuterie Class
Charcuterie Class Details
Date: February 10th and 14th
Time: 2 pm and 7 pm
Location: 2083 Seventh Street Louth, St. Catharines, ON L2R 6P9
Event Summary
Learn the art of charcuterie with this Valentines themed 2-hour master class! Learn how to spruce up your table for your next at home date night.
What's Included
A 2-hour master class on how to properly prepare a charcuterie spread
Charcuterie: 3 Italian meats, 3 specialty cheeses, nuts and fruit (Vegetarian Option available)
A flight of 3 wines
A bamboo platter to take your charcuterie home
---
Elevate your culinary skills and explore the art of crafting the perfect charcuterie board in the heart of Niagara's picturesque wine country. Our expert instructors will guide you through a hands-on session, sharing insider tips on selecting the finest cheeses, cured meats, and complementary accouterments.
Immerse yourself in the world of flavors as you learn to pair our exceptional estate wines with a carefully curated selection of artisanal cheeses and charcuterie. Discover the nuances of taste and texture, and master the art of presentation to create Instagram-worthy boards that will impress your guests at any gathering.
At King's Court Estate Winery, we believe that a well-crafted charcuterie board is an essential component of a memorable wine-tasting experience. Our class provides a unique opportunity to not only savor the finest wines produced on our estate, but also to acquire the skills to assemble a charcuterie masterpiece that will leave a lasting impression.
This experience promises to be enjoyable and educational for all. Join us at the winery and embark on a journey of culinary delight that combines the rich flavors of our wines with the artistry of charcuterie craftsmanship. Book your spot now and elevate your entertaining skills to a new level!