Fruit Wine
Kings Court Fruit Wines
Fruit wines are made by fermenting the juice, or pulp, of the fruit. The description may sound mundane, but the results can be exciting! While most wines are created using grapes alone, the choice of various other fruits produces a wine that is flavourful in many different ways.
Some fruit wines, such as apple fruit wine, are made with a single type of fruit, while others may be a blend of many fruits. In addition, sometimes vintners blend fruit with grapes to take advantage of a multitude of different flavours.
The pairing of fruit wines is often a lively topic of discussion among those who enjoy them. While pairing them with many different types of cheeses is traditional, it does not need to be so limited. Consider many varieties of seafood and poultry that can be enhanced by adding fruit wine to the menu. Plus you can add fruit wine to a dessert selection, as many blends pair beautifully with chocolate!
King's Court Estate Winery fruit wines have won several Wine Championship awards, and Finger Lakes International Wine Competitions.
Try our Iced Apple wine, awarded best Iced Apple Wine at the 2014 All Canadian Wine Championships! We recommend to enjoy this fruit wine as a dessert, slightly chilled, or with pork dishes as a flavourful glaze.
Enjoy responsibly, from our family to yours.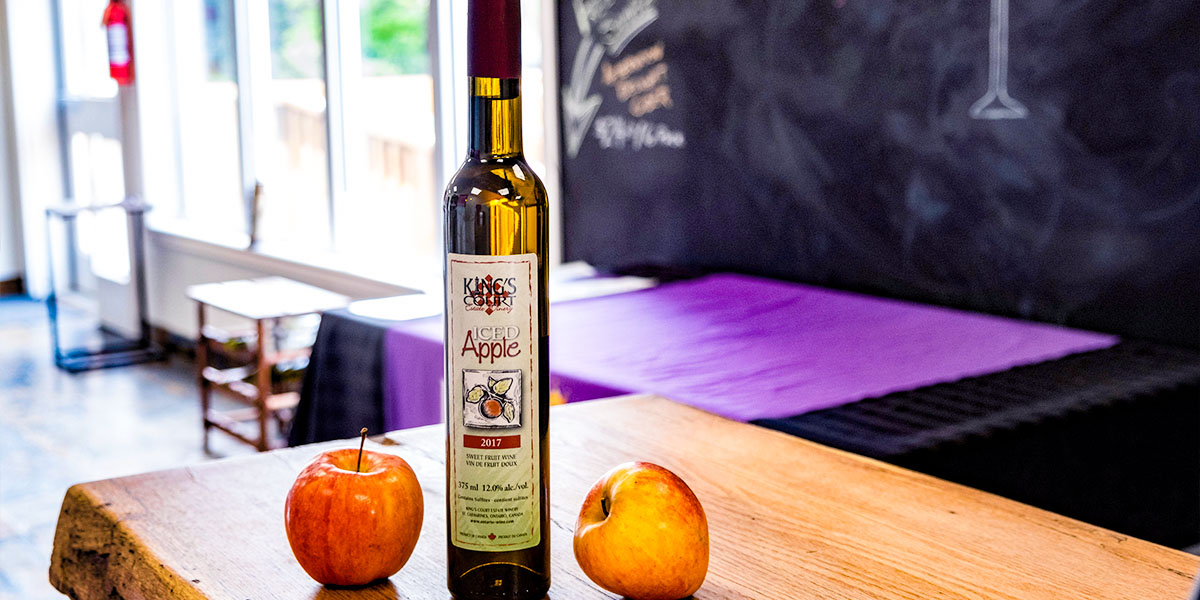 Wine Shop
See all of our wines