Red Wine
King's Court Red Wines
Our award-winning Ontario red wines have many fine characteristics and flavour profiles due to the climate of the Niagara region. As such, many very enjoyable and complex reds can be found in this fertile growing area.
Our vineyard produces red wines including Cabernet Franc, Baco Noir, Pinot Noir, and our own wine blends including The Black Knight, and Vintner's Choice Red.
The flavours of red wine can be described as fruity, aromatic, spicy, earthy, astringent, and full-bodied. Characteristics such as acidity, alcohol level and sweetness round out the description. A combination of where the grapes were grown and the processes used in their making can affect the characteristics of these wines.
These wines can be paired with food or enjoyed on their own. Successful pairings can be made with seafood, poultry or beef. The most flavourful cheeses would also be well accompanied by wine.
Remember to cook with red wine too. It is excellent for marinating, deglazing or as an ingredient in many dishes.
Are you counting calories? A typical glass of wine contains approximately 100-125 calories. The good news is that most wines can be considered "low carb!"
Enjoy responsibly, from our family to yours.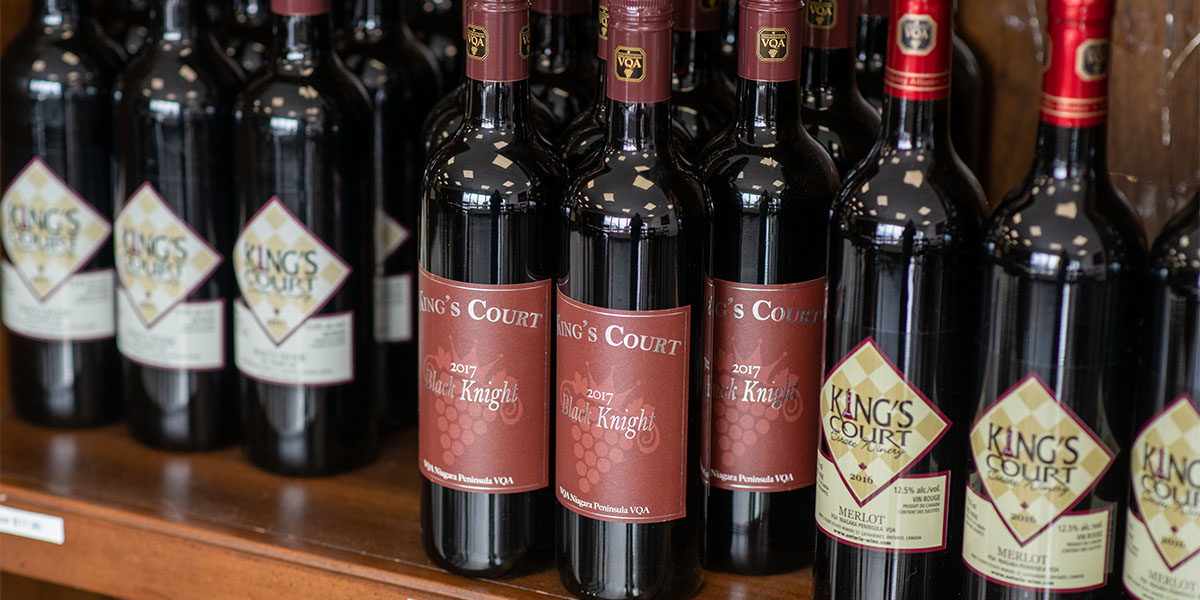 Wine Shop
See all of our wines