Award-Winning Wine From 7th-Generation Winemakers
We produce the finest quality wines for wine lovers and enthusiasts to enjoy, sit and relax with. We believe that wine is the final component to turn great moments into absolutely perfect moments.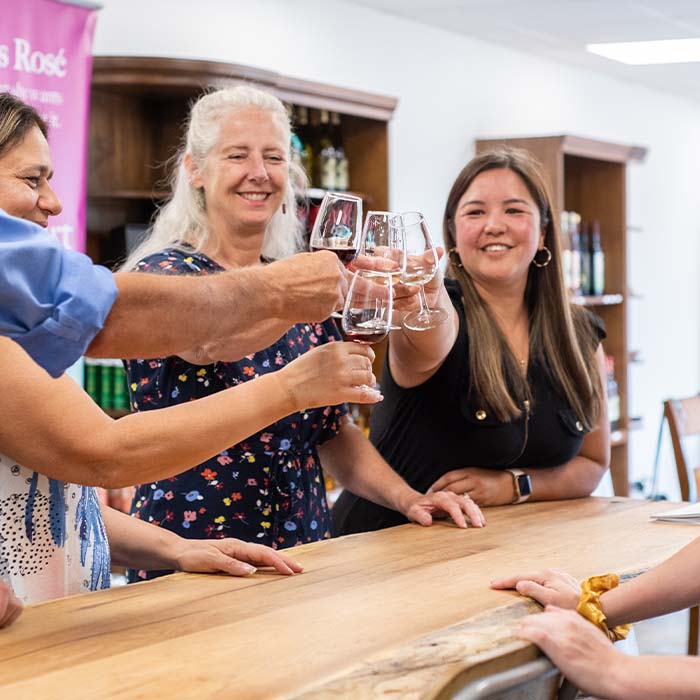 Wine Tastings
Enjoy a flight of 3 wines from our seasonally curated wine list.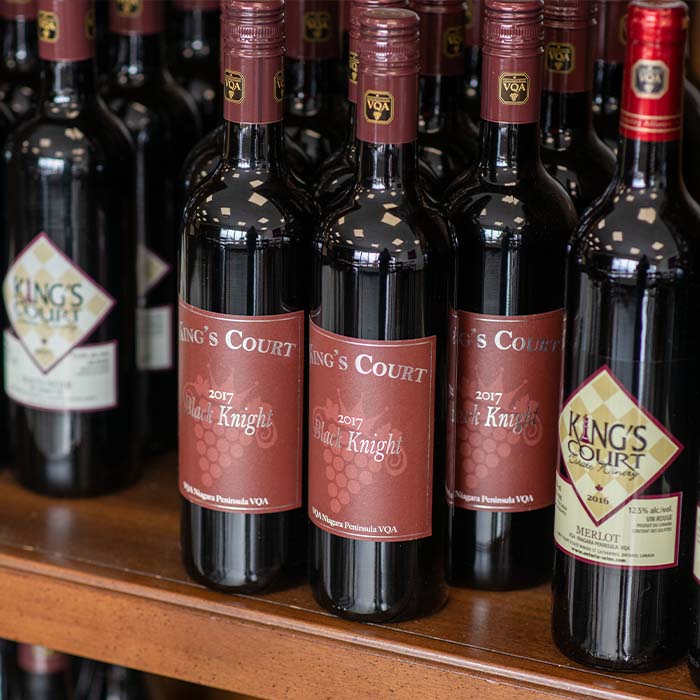 Our Wine Shop
Shop all of our wines and ciders online or in-store.
For our address and hours of operation please visit Contact Us.
King's Court Estate Winery History
According to family legend, in the year 1723, Kaiser Wilhelm, a German king, visited the town of Heddesheim, Germany and demanded his dues be paid by local peasants by giving up a portion of their food and wine harvest. He was served wine from a local vintner, Jakob Zimmermann, our great-great-great-

grandfather and was so impressed by the quality and flavour that he immediately ordered a barrel to be sent to his residence. The king then appointed Jakob and his vineyard to become the official winery for the monarchy, hence the name "Königswingert," which translates to "King's Vineyard".
Our Royal Wine Club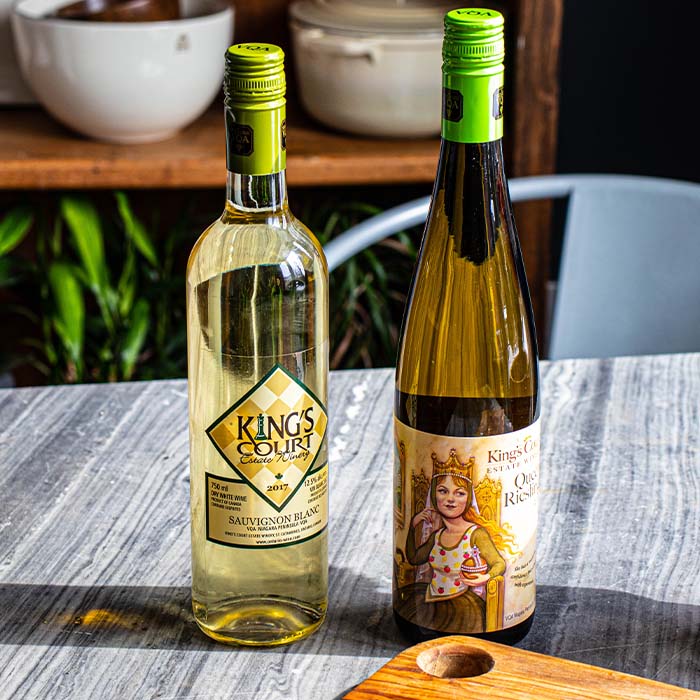 The Squire
2 wine bottles shipped quarterly (February, May, August, and November). Select your wines ahead of time or receive a curated wine selection by our winemaker to suit the season. As a member, you'll be billed per shipment based on the wines you receive plus a shipping fee if applicable.
Unlimited free wine tastings for yourself and 3 guests.
Receive exclusive wine offers.
Discounts on King's Court events.
Membership referral reward (free shipping on your next and their next shipment).
Access to new releases before the general public.
Free tastings at different Niagara wineries, a new winery each month.
Get a vine named after you.
Try Our Wines
Book a tasting or see what events are coming to the winery.
King's Court Upcoming Events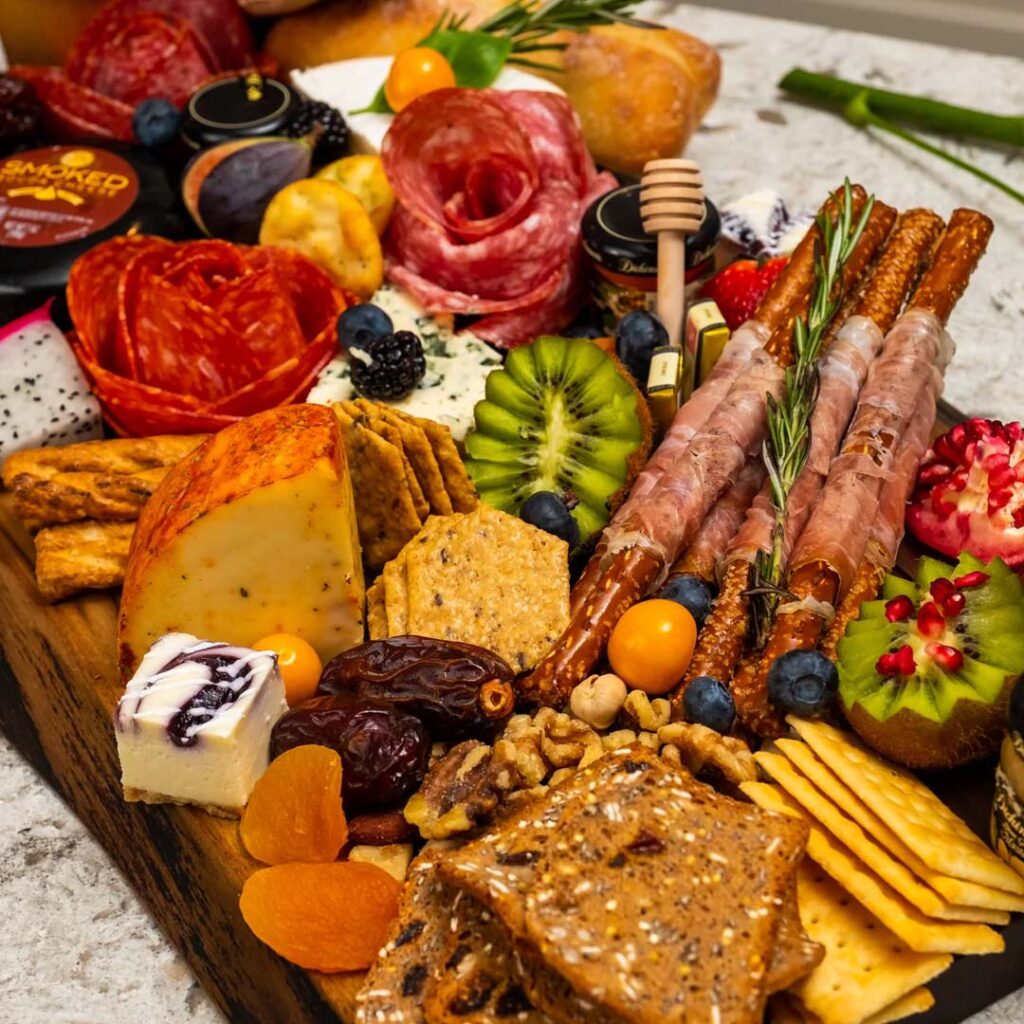 Charcuterie Class
Learn the art of charcuterie with this 2-hour master class by So Brie It!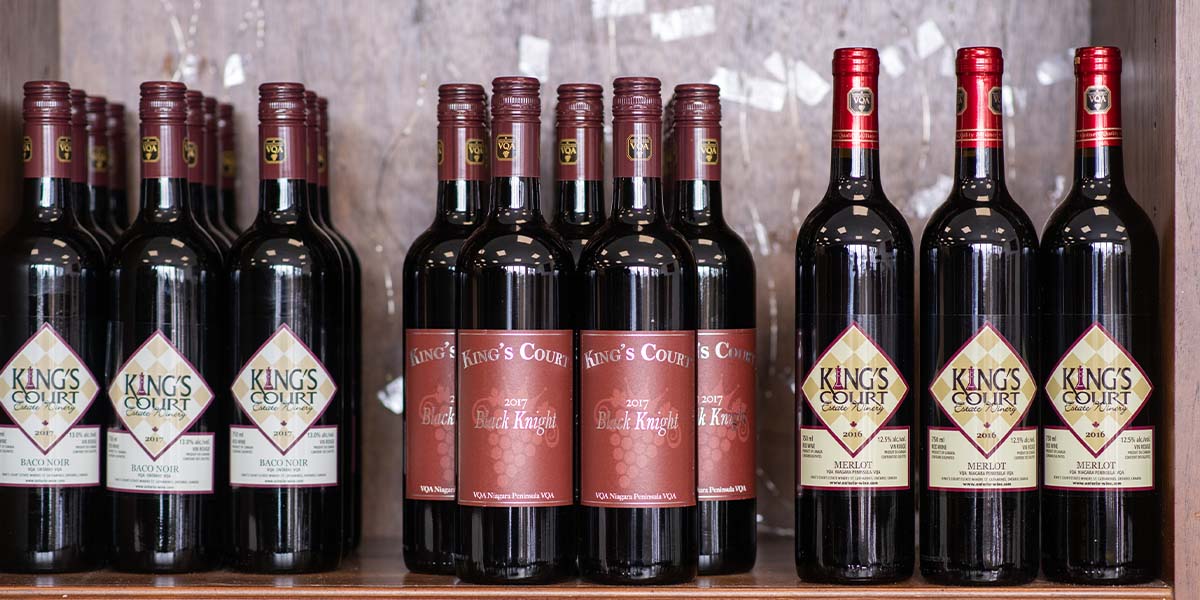 King's Court Estate Winery
Because Great Wine Makes It All Worthwhile