Rosé Wine
King's Court Rosé Wines
Rosé wines are rapidly growing in popularity because of their ability to appeal to lovers of both red and white wines. They are known for their pink color, however, these wines are rarely referred to as pink wines; they have adopted the term rosé or blush. Try a rosé wine as refreshing choice on a hot summer's day!
Rosé winemaking is the production of wines in which the finished product's color sits somewhere between red and white. These wines are produced through a number of different processes. However, three methods are practiced the most: direct pressing, maceration, and blending. The most common technique is a short maceration of the juice with the skins of dark-colored grapes. The maceration takes place just after crushing and lasts for the certain period of time needed to extract the required amount of colour. That juice is then separated from the skins by either draining or pressing. Fermentation of the juice then proceeds as it would in typical white wine making.
Our vineyard is proud to produce the award-winning Princess Rosé. Princess Rosé is a refreshing strawberry blonde with tenacity. She starts with strong notes of strawberries, cranberries, and cherries, and then leans delicately towards strawberries and sweet cherries for a sweet finish. Serve chilled at your next BBQ or invite her to Sunday dinner.
Enjoy responsibly, from our family to yours.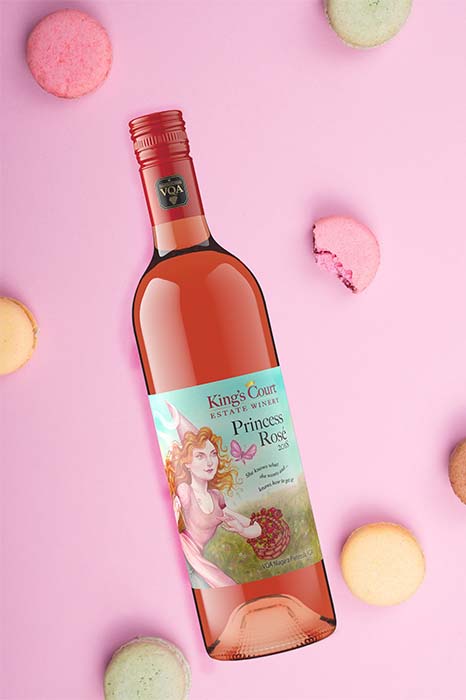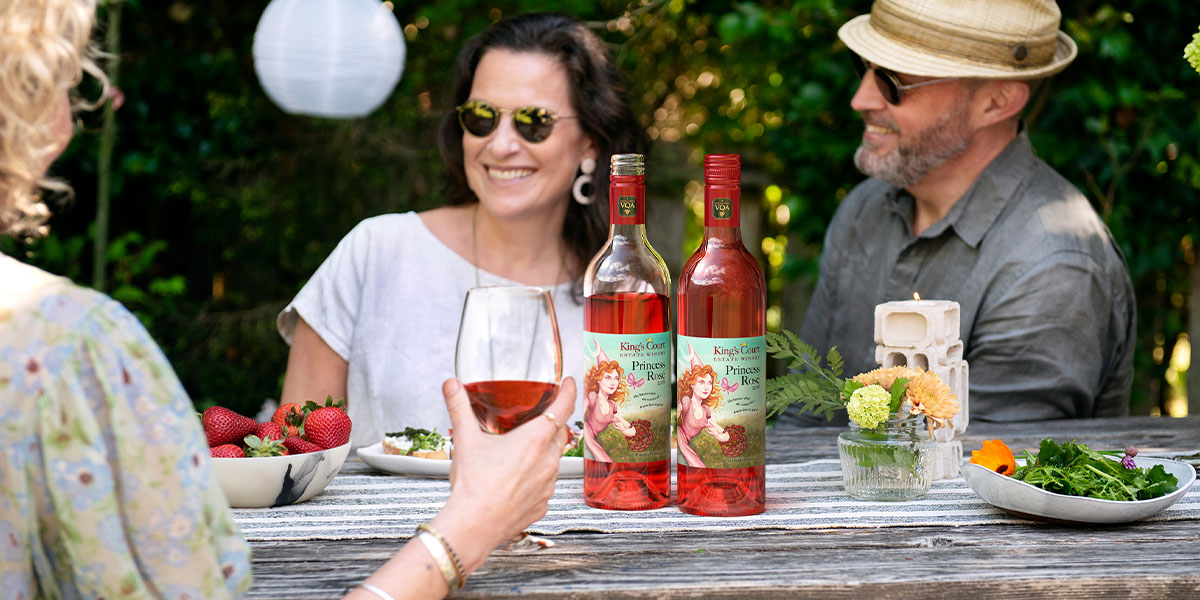 Wine Shop
See all of our wines