White Wine
King's Court White Wine
Our award-winning Ontario wines have many fine characteristics and flavour profiles due to the climate of the Niagara region. Due to their great variety in style, taste, and lightness, white wines will pair beautifully with any part of the meal.
Considered a refreshing choice, these wines can be enjoyed between meals, and/or pair well with poultry, seafood, eggs, cheese, and pork.
You will enjoy using these wines in your cooking as well. Whether marinating or deglazing, our whites have the supreme characteristics of acidity and aroma, making them an excellent choice.
Our vineyard produces Riesling, Pinot Blanc, Pinot Grigio, Sauvignon Blanc, Chardonnay, White Knight, and our Vintner's Choice White. Ask us about our private label for restaurants, weddings, and retailers.
Enjoy responsibly, from our family to yours.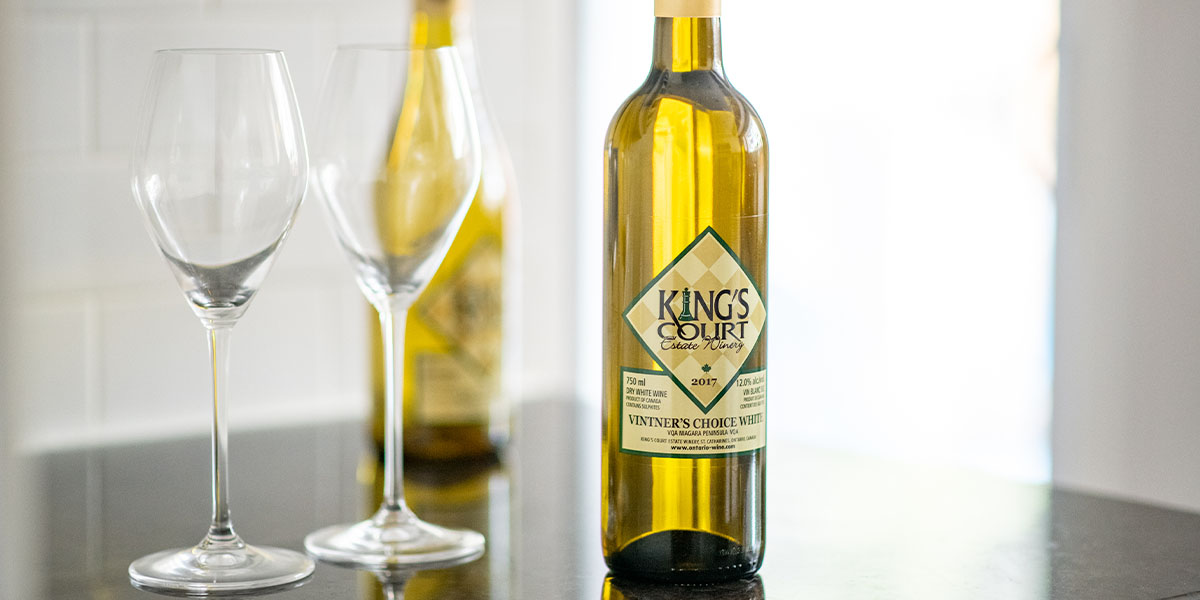 Wine Shop
See all of our wines