Icewine
King's Court Icewine
Our award-winning Ontario wines have many fine characteristics and flavour profiles due to the climate of the Niagara region. Many very enjoyable and complex reds can be found in this fertile growing area.
If you love Icewine, try both of our award-winning Vidal Icewines – Silver Medal, at Finger Lakes International Wine Competition in 2017. The palate displays a complex mix of honey, dried apricots, and almonds nicely balancing a crisp acidity and sweetness to give a long finish.
Our 2012 Cabernet Franc Icewine won Gold at the same 2017 Finger Lakes International Wine Competition. This clear, light red colour fades to a brick finish with strawberries, sweet cherries, and mangoes on the nose. Strawberries and cranberries on the palate provide a clean sweet, long-lasting finish. We find this icewine excellent with, or as, a dessert!
Browse each wine to see what suits your meals.
Enjoy responsibly, from our family to yours.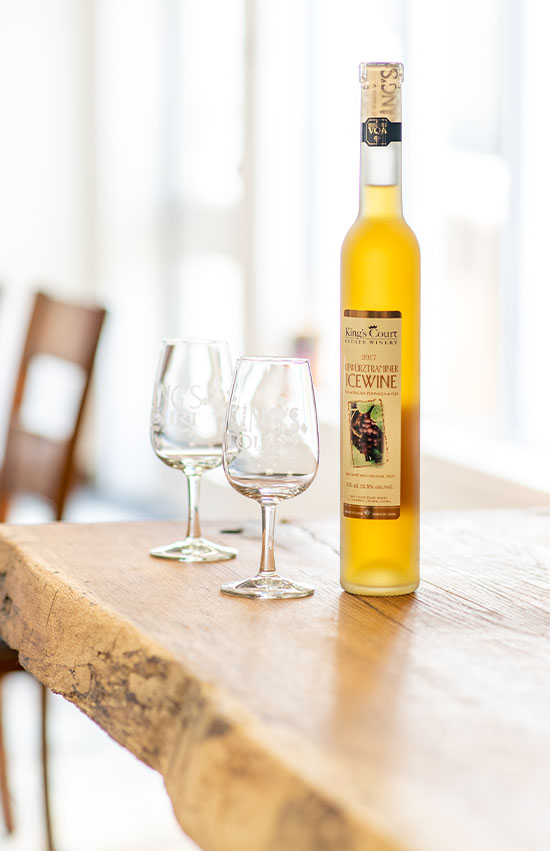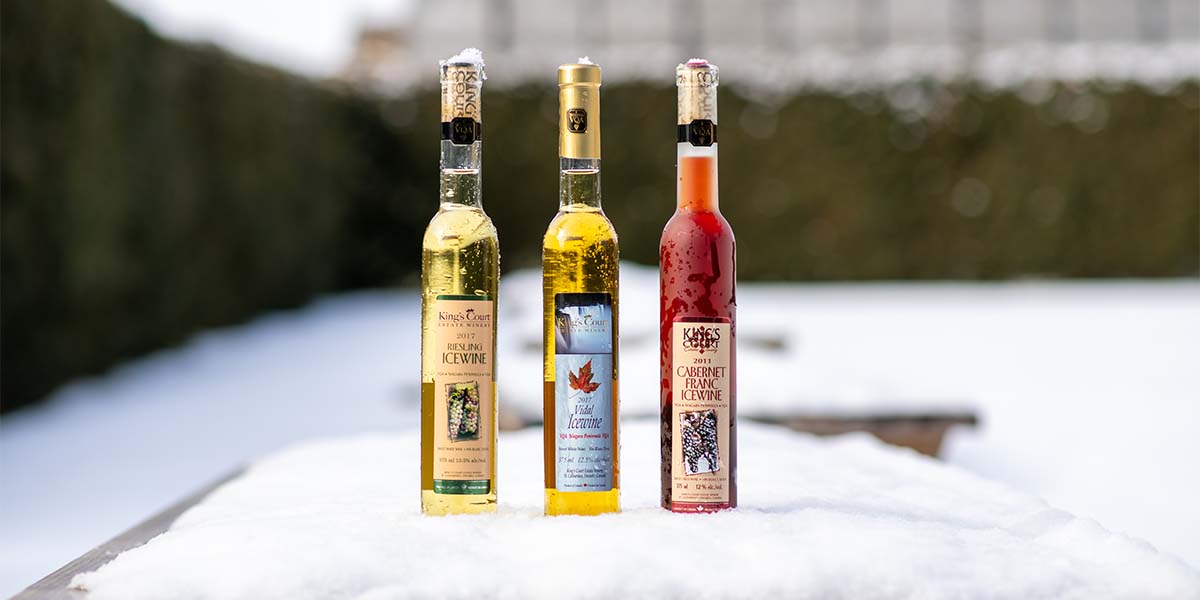 Wine Shop
See all of our wines