Late Harvest Wine
Late Harvest wines are a delicious addition to any meal, whether with a main course or during dessert. Just because these wines are sweeter than a traditional wine doesn't only make them dessert wines! This kind of wine is incredibly versatile in its flavours. As a result, it can be served well with a variety of foods and desserts.
A wine's sweetness is determined when the grapes are picked. Late Harvest wine grapes are left on the vines later into the growing season, thereby concentrating the sugars in the grapes. In other words, these grapes produce a sweeter wine. Hence, the moniker 'late harvest' since they are picked weeks, or sometimes even months, after the initial grape harvest.
These wines are different from icewines. To clarify, grapes used for icewine are picked after they've been frozen on the vine. The freezing process even further concentrates the sugars in the icewine grapes which results in a very different kind of wine.
Late Harvest wines can be made with many varietals of grapes. Vidal is one of the most popular varietals grown in the Niagara Region. This variety is ideal as it is a hardy grape and can survive longer on the vine in order to develop the necessary sugars for a truly excellent Late Harvest wine. King's Court Estate Winery also makes Late Harvest wines with Cabernet Franc, Gewürztraminer, and Riesling varietals.
There is flexibility when serving and pairing this kind of wine. Our vintner recommends King's Court Estate Winery's 2018 Late Harvest Vidal to enjoy with spicy foods as a main course. For instance, try pairing this sweeter wine with a chicken curry dish or an Asian hotpot to balance the different flavours of your next exciting food experience.
When serving with dessert, be creative! In the summer, first have a glass, and then add a splash to your bowl of fruit salad before serving. During fall and winter, a deliciously heavenly pairing would be a slice of homemade pie with a glass of King's Court Estate Winery's Late Harvest wine.
Enjoy responsibly, from our family to yours.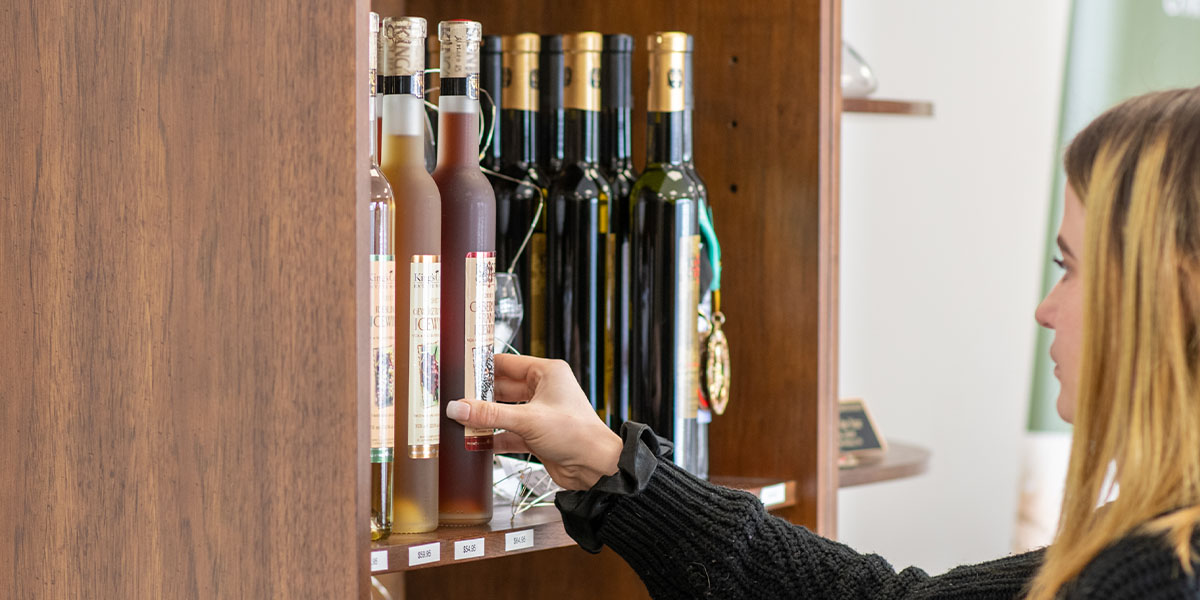 Wine Shop
See all of our wines